Let us repair, maintain, and protect your computer equipment while you focus on your education, work, and family. Let us be your computer hero.
AZW Tech specializes in commercial and residential computer repair services and training of some popular applications. We are ready to help you or your small enterprise with many of Microsoft Windows Computer needs. It is our priority to offer you a fair price, excellent results, and best warranty possible. If you are looking for outstanding job completion and the best savings in the long run, you have found the right place.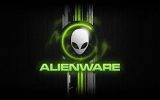 And other brands - including customed made computers . . . .
If you feel frustrated, upset, and about to throw your computer away, STOP! We offer free pickup and delivery, affordable prices, best reliable repairs done by certified technicians, and warranted services that are not easily matched. We are committed to return your equipment working with the highest standard it was designed for.
Make the right decision and contact us today. We are here to serve you. Let us help you decide if your computer is worth fixing or not. We want to be your computer rescue hero.
HERE IS A LIST OF SOME COMMON COMPUTER MALFUNCTIONING ISSUES. IF YOU HAVE ANY OF THESE OR SIMILAR ONES, WE'VE GOT YOU COVERED.
Windows Related Issues
Your computer has gotten very slow to start
Your computer shows some text on a blue or black screen at bootup and stops loading the OS
Once you login to your desktop, it takes forever to show your program icons
You can log in, but nothing shows on the screen
Your computer shows an error message after logging in to desktop
You get a network error on your browser when you go on the Internet
Windows updates stopped working. You might or might not get a related message on the screen
Virus Related Issues
A threat is discovered or the Threat Detected window keeps appearing
Your web browser (for example, Microsoft Internet Explorer or Edge, Firefox, Google Chrome) freezes, hangs or is unresponsive
You get redirected to web pages other than the one you intended to go to
Your computer restarts by itself (but not a restart caused by Windows Updates)
You see unusual error messages (for example, messages saying there are missing or corrupt files folders). This one could be a Windows related issue as well
Hardware Related Issues
Your computer won't turn on
You hear a grinding noise when you turn on your computer
Your computer turns on but nothing shows on the screen
Your computer boots up, you see some text sliding up the screen (sometimes many lines) and it stops booting with a black screen or a partial list of executed commands or message.
When you login to Windows, and open just a couple of programs, your computer gets extremely slow. This could also be a virus infection symptom
Today, in addition to traditional viruses, there are Trojans, worms, ransomware, spyware, adware and plenty of other "wares." The computer industry term for all this is "malware." Even state-of-the-art computer security can't always keep up with new threats. At AZW Tech, we strive and often research for the best security systems in the industry. Many times, we end up with only about a dozen out of an average of thirty to forty security products we deeply research and/or test. And these sophisticated anti-malware systems, together with our certified technicians experience, are the elements we use on our own and our client's computer protection mission.
We believe you can have peace of mind working with your computer once we repair, clean up, tune up, and protect it for you.
And Why Not Save Some Money Today While You Are On The Way to Get Your Computer Back.
We are committed to our community. In an effort to help with the regain of our economy, we have created some savings coupons that we hope will benefit the challenge that is waiting for us ahead.
Computer Repair & Maintenance
Made Simple
Almost anyone can perform work on your computer, but not everyone is qualified and offers the same warranty like us. What makes the difference is our keen eye for detail and completion of the job.  Our repair and maintenance packages deals take care of most if not all your computer issues.  And they also come with a flexible warranty according to your budget and needs.  The Home Office and Small Business Wireless Network installation service will leave your network working efficiently and we'll even run a test for your actual speed and make a basic assessment of your equipment security at no charge for you.
As many of you know, we recently rebuilt our website structure, however, we are not completely done yet with the vast amount of information we need to post. We will continuously write here the new updates that we are bringing to you.  You will often notice that the last point on this list will disappear.  In order to keep this area brief & not too boring to read, we'll sacrifice the oldest point posting for a new one at the beginning so you can always have the latest updated information regarding our site continued development until all the main sections are implemented.
05.24.2020

– This posting is an update of the one just below.  We just wanted to let you know that we have just designed a new "coupons or discounts" page to display the savings you can have on present or future offers we will have on several of our services.  You can find the link to this posting below the "Relax" section above with the seashore background picture.

05.18.2020

– We have just placed most of our coupons on this home page for these two weeks.  This is a special decision we took together to alleviate the economic burden of  our clients and help with the reduced budget that most families and small businesses are experiencing today.  If by any chance you do not see the "coupon" you need on our main page, ask us if it is still available at least for the summer.  We will have to place only a few at a time every two weeks since too many of them make our page download to your computers too slow.  Normally, a few of these "specials" are presented at unexpected times when our work is not at the required level or above to meet our financial responsibilities.  Today, we are ourselves in a similar situation as many other small businesses are.  We hope these reduced prices on several of our services will help us slowly get back on our feet and aim to our upmost goal – feed our families and pay our dues, and make it easier for others to do the same.

05.08.2020

– We have completed posting all the Units/Chapters for the "Free Computer Science Crash Course".  There are 40 chapters to learn from & we are currently working on some add-ons to the course to make it easy for you to follow & feel proud on completion.  See the notes at the end of menu on any of the unit pages for more information.  You can find the link to this course on the SERVICES menu above.

04.27.2020

– Don't forget to visit our FAQ page. You can now find on this page more than 20 answers to the questions you have been asking over time.  If you don't find an answer to your question on this page, please fill out the short contact form we have so we can respond your concern as quickly as possible.

04.17.2020

– We are excited to announce that we have updated our website with the newest google version of "reCAPTCHA" (gray-light blue-navy curved arrow icon at the button right corner of our pages). This is one of the smarter security solutions for today's connected world.

04.10.2020

– At the moment, we are currently in the process of creating a translated version of most of the content on our website to the Spanish language. Please bear with us while we finish this project. So far this home page is already done, and also the About and Services pages. We will continue working on the rest of the pages during the next several weeks. If you are reading a page in Spanish and a link on it does not take you to the right page, it is because it has not been translated yet. Please, use the navigation bar at the top right to go to the desired pages in the English language. As always, thank you for your support and patience.